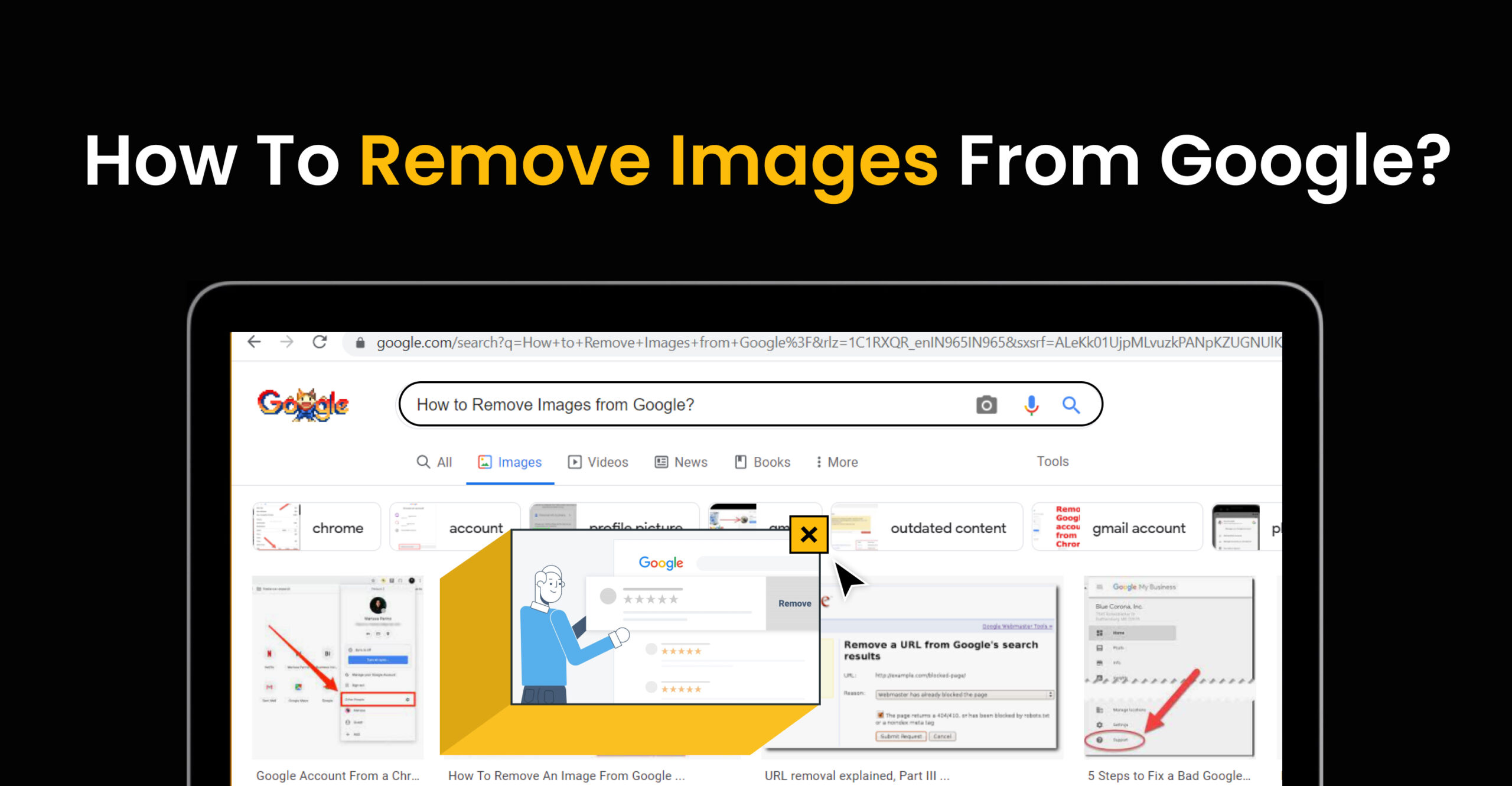 September 3, 2021
While growing your business online, search engines like Google play an important role in an exposure. People look for particular product or services regarding your business and google index the website or content based on their search terms. Google works on the simple mechanism of collecting all the information available on popular websites and sources to display.
Many times, the information is misleading and it can hurt your brand's reputation. Some people post negative reviews just because they had an illogical issue and you can't fulfil their demand. Such users can hurt your business and eradicating these issues is not simple for a new person. In these scenarios, Online Reputation Management is the most prominent choice to get back on track.
Online reputation management is a process to create, cultivate and maintain the brand's name and reputation online. Traditional reputation management is a little bit different from online reputation management. In online reputation management, public reviews are collected and distributed throughout the other review websites. Apart from collecting valuable and positive information, ORM helps in burying the wrong or bad reviews at the same time.
If you are having the same issue and want to remove images from Google, few easy methods can come in handy. Let's have a look –
Method 1 – Removing Photos that you own
Many times, businesses post photos or images for exposure purposes and they scatter through the internet. In such times, you have the right to photos, removing those embarrassing photos is simple even if those photos are posted by someone else. To Remove –
Open the website or your social media account.
Now, you can deindex those images by deleting them yourself.
If someone else posted those photos, you can report them based on Copywrite.
It will take a while for those images to de-index, but they will be deleted.
You can search for the same photos on the search engine and they will be disappeared this time for sure. Most people end up forgetting that removing content from social media doesn't remove the picture from all sources. But, you can request the same to get the content removed from cache memory also.
Method 2 – Removing the Pictures that you don't have any copyright on
In case photos related to you or your business are spreading around and they are not taken by you nor you have uploaded them, removing them might be complicated. There are four common approaches in this situation –
Approach 1 – If the photo or image is posted by someone you know, then it will be better to request them for the removal of the post. Usually, businesses try to contact the person who uploaded the photo and requests them.
Approach 2 – You can find the detail of the person who uploaded the photos and try to contact them. This time, you are choosing a bait like offering the same service or product, or in many cases, you can offer them a discount on further purchases. In exchange, you ask them to take down the photo they uploaded.
Approach 3 – Google help businesses grow and there is a certain condition when google can come in handy. You can learn about the Google Image Removal policy and find an adequate method. In this situation, Google will reduce the exposure of those particular images instead of deleting them.
Approach 4 – One of the best approaches is to go with Digital Millennium Copyright Act and it can help in the removal of a post, photo or any content which harms your business.
These are the most common methods, where you are taking the lead for the removal of a particular post or image.
Method 3 – Minimize the Bad Exposure
The most common approach by businesses for the removal of a particular review or post is by reducing the exposure of bad posts. This is the ideal method because this method doesn't require dealing with the person who posted a negative photo, review or post. The common methods are –
Posting More Content – If your embarrassing posts are keep getting indexed in Google Search, then the best method for the removal of those posts is by uploading more posts but a better one this time. Google love to share photos from Social media and if your account is filled with new data, Google will index them. The exposure to bad photos will be reduced.
Create Website or Blog – Your embarrassing photos are getting targeted for particular search queries and these queries are called keywords. You can create a website or new blog page. Use the same keywords which are defaming your business and upload new posts with better photos. This time, you will be minimizing the negative posts easily.
Get Help From Online Reputation Management – As we told you, ORM is quite helpful in such situations. You can consult any ORM agency and quote for the project of removing negative photos. ORM agency will be dealing with the negative image or review poster meanwhile creating better posts to enhance the exposure of quality photos of your business.
Use SEO – Search Engine Optimization is a wide field but for these situations, the basic knowledge of important stuff is good enough to help you out. There are some easy to follow tips like creating new content, indexing them with the help of Google and more. This is a slightly professional approach and hiring an ORM or SEO agency for the same purpose will be a better option.
This alternative option is better for medium and high scale businesses to eradicate any embarrassing or negative content from any Search Engine. A Good ORM firm can play an important role in effectively removing the negative content and they are more likely to serve the need in less period.
Importance of Online Reputation Management
As mentioned about the methods to remove negative review images regarding your business, you might be wondering that why you are doing it. Well, here are the primary reasons regarding the importance of ORM –
To keep better search engine ranking – Online reviews of the brand give a large contribution to search engine optimization. Algorithms of SEO knows that most people around the globe decide by reading the reviews, thus to increase the business, the review must be best. Those brands or businesses which make a lot of efforts in the online reputation get higher search engine optimization visibility. Thus, to rank your brand's name or website you must have to work on online reputation management.
Trust and Credibility – Review of the brand provides SEO ranking, but also helps in making trust of customers towards the brand. ORM is the main reason by which people identifies that the brand is good or not. It is important to make the trust of the user, and to do so you have to work on the ORM with a strong mind. This is simple to understand that the reputation of the business is a must for the survival of any business. But at present ORM is required first.
Best revenues – A good business is that which make higher revenues. This is important for the brand to monitor its online reputation by maintaining the review and news about the brand, for the best revenues. Every business is standing on its higher income. ORM helps in building the trust of the users, which then help is the increased product selling of the brand.
Digital marketing – ORM is a major part of digital marketing. ORM is the best and easiest way for marketing on digital platforms. To make a digital marketing strategy for the brand a huge consideration is given to online reputation management.
To boost the business – The reputation of the brand is not easily measurable. So you can see the result of ORM by watching the boost in your business. When a brand makes efforts to make an online reputation, they got the gaining in net revenue with a business boost from a result.
Apart from these advantages, many other factors can make you consider the use of an ORM. Meanwhile, ORM is not the only method that can come in handy. There are some other methods, which require a little technical knowledge and patience.
Conclusion
Every business wants to expand and have higher exposure all around the world to become a prominent brand. If your online business is struggling due to an embarrassing photo, negative review or defaming post for no reason, then the above-given methods are ambrosia to your business.
It is said that "All Press is A Good Press," but this quote never means the same thing in every situation. If you want to continue the business and have a good reputation, you should be worried about what others think about your business and how a single negative review is decreasing sales. Choosing ORM will be the optimal approach for all those people.