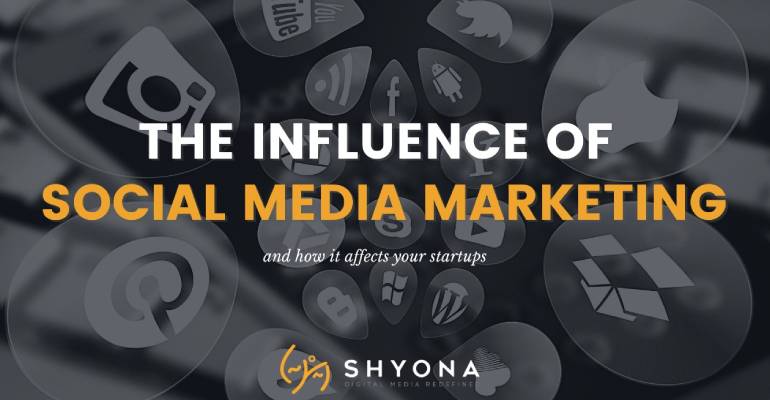 July 27, 2021
Finding your spot in social media and understanding the importance of its influence is very important right at the beginning of your business. Everyone such as management, founder, investors, and advisors, is the voice of your business. You can amplify this voice by making it louder and clear by leveraging your communication skills.
Creativity is something that helps you express yourself and attract people who are interested in your service. To create this connection you need to focus on building a strong social media influence.
Why is social media influence essential for your startup?
If you think that you are just starting your business, you will not need social media right now. But, you are mistaken. Traditional marketing is not as effective as it once was. Search engine optimization, business listing, ads, etc. will take you to organic traffic. But to find new customers who might benefit from your business you need to take the extra step.
Here is why social media influence is important-
One out of five possible customers will look for your social media handle

Customers are most found on social media than on search engines

Audiences or customers can easily share or interact with your brand on a personal level

Customers look for new releases and updates of brands using social media.
If you have launched in the market and your focused clientele is spending most of their time on social media, it is clear why social media presence is important. Don't waste your time thinking, while your competitors excel every day. If you want to be found and that too quickly social media will be the best channel.
Without further ado, let us find out how you can achieve social media influence on your target customers.
How to build a strong social media influence with your startup?
While you are set for building a social media presence you should keep in mind a few things. The initial stages are very delicate, if you are not able to build your base strongly you might come trembling down.
Here's what you can do to build a strong and sustainable social media influence on your customers-
Before you create a profile, make a plan. Research your competitors, see how they are performing, detect your business culture, and portray the face of your business with your creative approach.
Always remember social media is all about trends. When you are making a strategy, ensure that you are following the ongoing industry and marketing trends.
Find social media platforms that are most used by your target audience with a high conversion rate. Target those platforms for building your social media presence.
Hire professional marketers who can develop creatives, write quirky copies, and automate the posting process. Social media engagement comes from regular posts.
Many famous businesses have resorted to using their social media platforms for customer servicing. This is a good way to show how much you care about your customers.
Contact micro-influencers or brand ambassadors with less number of following but with good knowledge about your brand or business. Famous companies such as IBM have also taken up this marketing method.
Keep a check on your progress by using effective analytics tools such as Tailwind, Sprout Social, Grade, and Ahrefs. A daily report will help you understand how effective your social media strategy is performing.
If you follow these seven tips you will be able to build a custom social media presence that will be adored by your customers and target audiences. There are several other things that you will need on the way up, and social media influence is one of them.
Wrapping it up
Being a startup doesn't mean that you have to stand at the back while everyone else is visible on social media. In this blog, you might have found why it is important and how you can establish it.